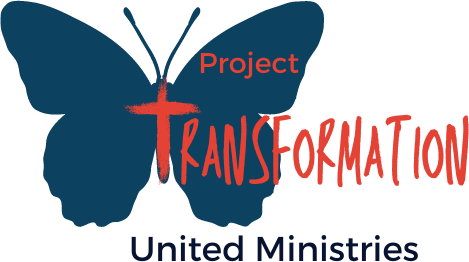 This comprehensive care program will provide financial coaching so that families can manage, budget and maximize their resources to help them move beyond their current reality.
Centered around a diverse support team of financial and career coaches, community and church partners, business/career mentors, Christian counselors, client advocates, and United Ministries staff, Project Transformation will involve five areas of focus for client families:
Affordable
Housing
Affordable
Childcare
Education
& Job Placement
Financial
Stability Training
Affordable
Transportation
We believe that if all five of these stabilizers are in place, then families have the strongest chance of being safe, sustained, and thriving in our community. Ideally, once families have progressed through the program, United Ministries will encourage Program Graduates to give back to the program by joining a support team in the future, and by serving as mentors and friends to new client families.
The mission of United Ministries is to primarily serve families with dependent children in financial crisis who are at risk of homelessness by providing financial assistance and engaging in community partnerships to promote stability. We do so in such a way as to offer hope, encouragement and spiritual support, operating as an agent of grace in the world.