If you aren't familiar, #GivingTuesday is a movement that unleashes the power of radical generosity around the world. We encourage you to pray for what Radical Generosity looks like for your family, and we ask that you keep United Ministries in mind while deciding where to donate today.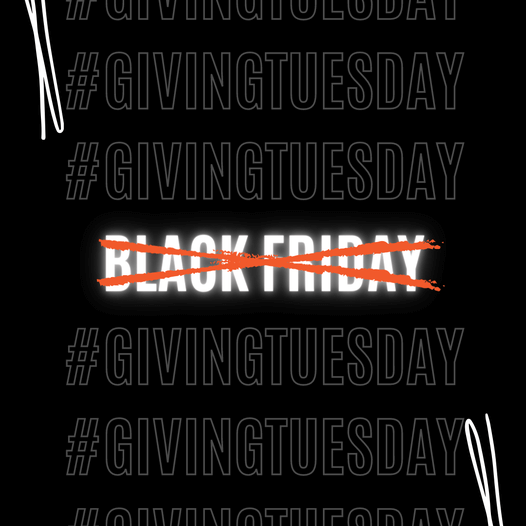 United Ministries assists families with dependent children in Escambia and Santa Rosa counties, who are facing a financial crisis. By paying past-due rent, mortgage, and utility payments, we help families stay in their homes, giving them a chance to stabilize after an unexpected setback.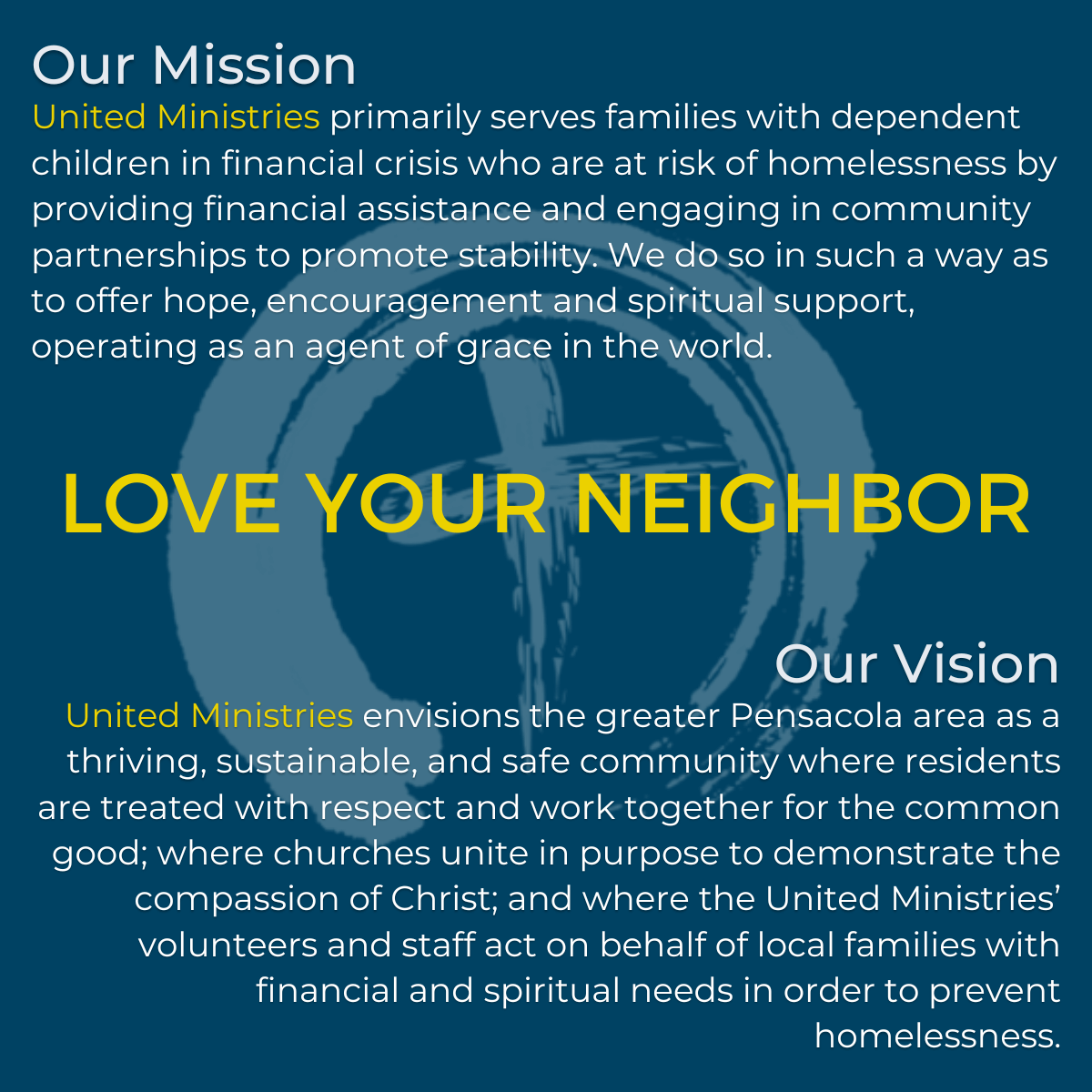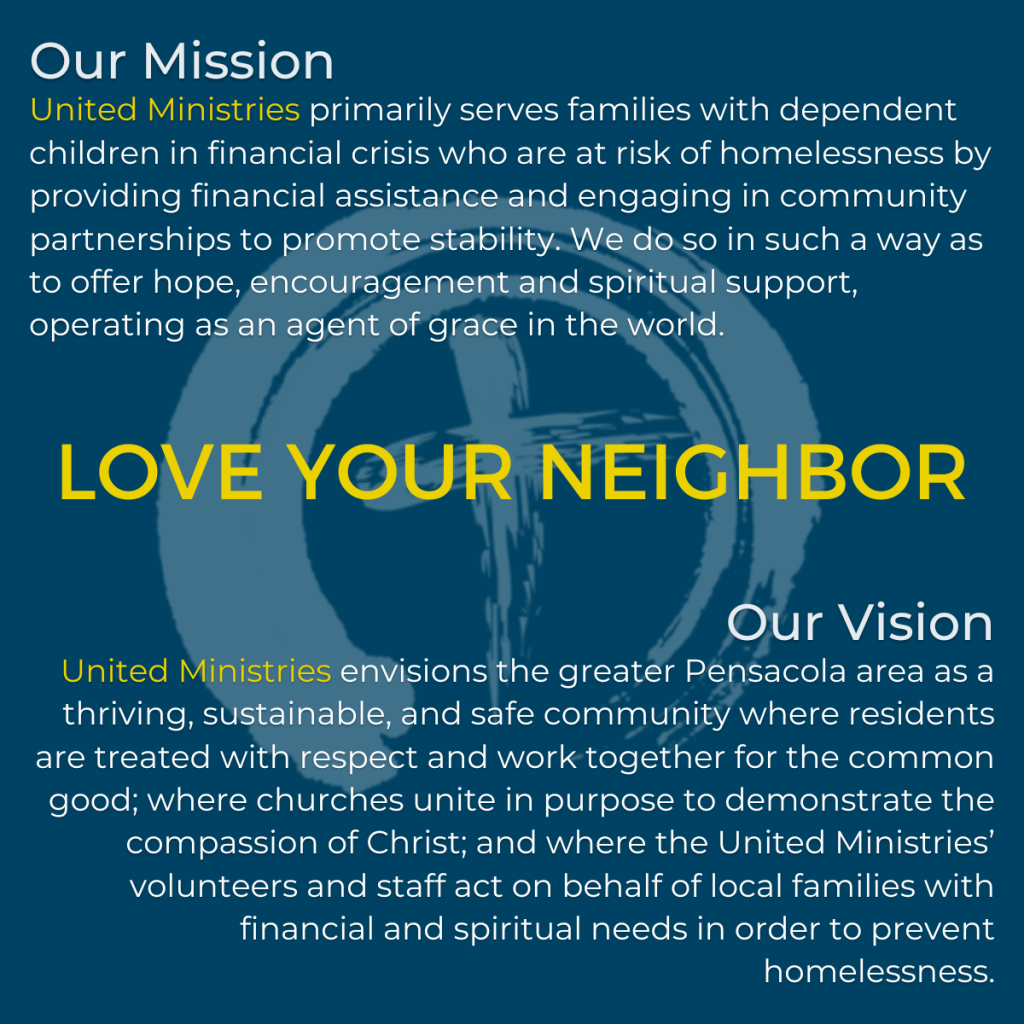 Donate to UM Online with Tithe.ly
Make a one-time or recurring donation by credit card or bank transfer:
Click the Give button
If you wish to donate directly from your bank account, click Bank Account at the bottom of the box.
Visa, MasterCard, American Express, and Discover are accepted.
If the donation is in memory or in honor of, add the person's name and address in the notes field at the bottom of the form.